Just got home from Matty's & Rick's joint birthday, theme -
Jocks and Cheerleaders
it turned out to be a fantastic night! Met a lot of new faces and extra props to Matty for a great speech. I think that it was the first time that I went to a party where the average UAI in the room was 99.5 - it's a daunting thought.
Here are a few photos that I took, I'll put the rest in an
online album
later.
B'day Boys
This Pic cracks me up
Party People
Speech! Rick looking a bit embrassed. This is when Matty warned 'Girls don't flirt with my brother'
JC, Me, JC - Go Team!

Left: The amazing Trish + Viv with bat. Right: Jc giving a speech


Left: Matty Butt shot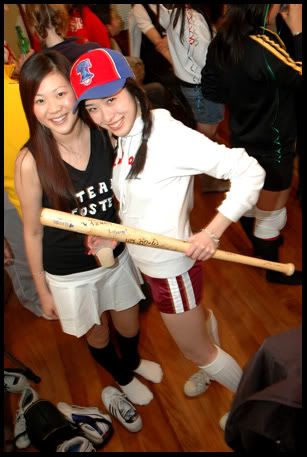 I stole this pic from Trish Thanks Trish
This must be a record for the number of pics I've posted for any one entry.