Had a great night tonight the food was excellent and we had a lot of fun preparing it. Thanks for a great night Belly! (The rest of the pics will be up on the other page soon, you know where to find them).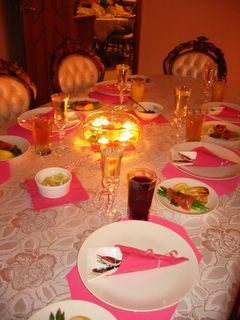 Table (did you like my pink theme?)
Asparagus, smoked Salmon and haloumi with an olive oil/caper dressing with a lemon wedge.
Lime Sorbet for in between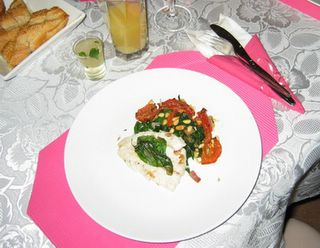 Barramundi Fillet on top of a warm spinach and oven roasted tomato salad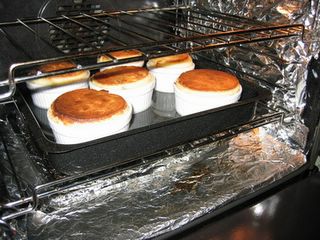 Souffle (Minus the Cream)

The Chefs