You got to be in it to win it and today I won $74!
*edit* I just got home and last night I made Mum a hat for Melbourne Cup, she won! and gave me the $70 Myer Voucher (I think I'll go buy her that little cd player that she wanted for her room).
Mum also made me a hat for me for Melbourne cup! whilst I did not have a hat competition...it was a very interesting hat...see below.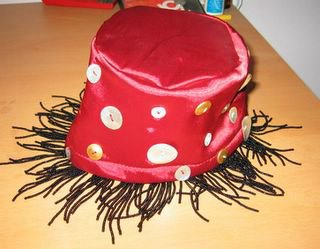 Does it remind you of those ones worn by the monkeys?